Alessia Miller

's Fan Club site!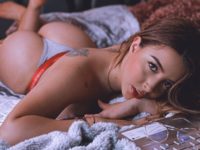 Welcome to my Fan Club! This is my place to connect and share with all my favorite fans. Members get a 5% discount on my shows and VODs, plus I can give you free Members Only shows and you'll show up in my room in my special fan font color.
Positions where you feel the most pleasure Date: 03/30/19
1. edge of the bed 2. Align Coital 3. the Amazon 4. Sunday afternoon 5. generous pirate 6. the dominant 7. puppy 8. scissors 9. the cowgirl 10. her favorite. ...
Read More